Last night, I had an awesome session with a fag that was dumb enough to intox with a substance I would personally never touch, because man does it make inferiors even more weak, pathetic and desperate.  CashFagDirt had given to Me before, but never like this.
It started earlier in the day with $75 in cash and a couple wishlist gifts. Then I left for dinner plans. When I got back, the lowly slave was still wanking on his dick craving more… not just more, but that debt and ruin. The slave was foolish enough to give Me the password to his Niteflirt account with a linked credit card.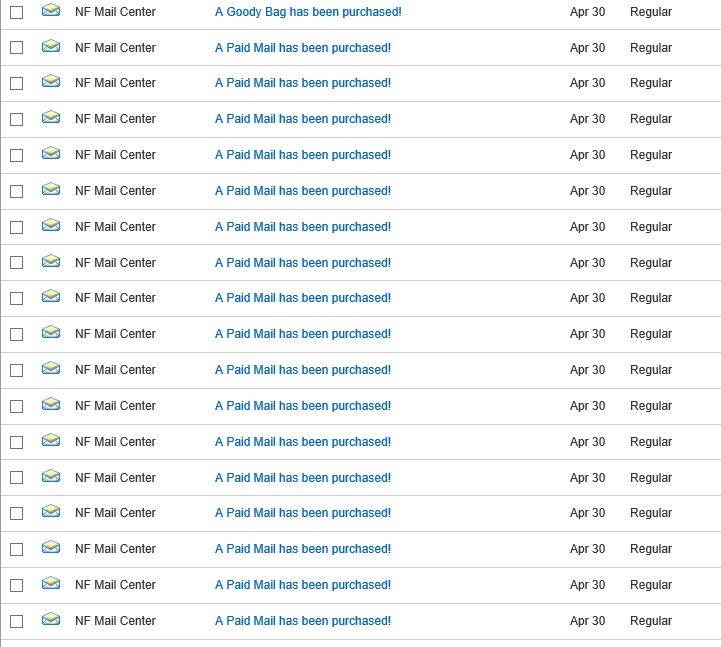 The one thing I was disappointed in is that you can only leave feedback on 3 Niteflirt transactions (per flirt/type/something like that) a day. Since I'm always on the receiving end of transactions, I never knew that. But My greed meant I kept adding more – $500 more than the $75 that had already been paid earlier in the day. In total, "he" paid $575 in cash to Me, which is still a nice sum for Me even after the NF cut.
Yet it didn't stop there. This cash cow, who got exactly what he knows he deserves deep down, also let Me log into his Amazon account. By the time was all said and done, he had spent $741.50 on Me in gifts and gift cards – even more fun stuff coming My way to display with Wishlist Wednesdays.
I should have done less. I know he's going to be hurting for a while. But he was vulnerable. I was greedy. And I know, even if he takes a little bit of a break, he'll be back. I know even as he tries to pay off his debts, he'll try to make extra money – even if it means whoring himself out – or try to make Me extra money by writing Me some materials I can use in PTVs … any way he can be of service to Me and fattening My accounts.
Because, like others that have felt My hypnosis, he knows the incredible power I can have over a cashslave's mind. This paypig knows that only a Superior like Me is worthy of that cash and his service.  He knows that there's no point trying to resist his destiny, for he was destined to suffer and sacrifice for My benefit. Not all fags are this pathetic, but this tweaker definitely was… and is. Despite that, I know he's going to work hard to prove his worth to Me as he prepares for a life-long journey of servitude.
Just feel so good CashFagDirt to have all your green spent on Me … giving you $1,316.50 more in debt … closer to $1850 once the currency is converted … having given Me more than that before last night … knowing you'll give more. And the rest of you, feel how seeing that number as prove of My power makes your dicks so hard, and realize that it's time to act on the desires you have deep down.
Show you know that I am the Superior worthy of your cash NOW!