Welcome ATMs, pay pigs, moneyslaves, cash fags, and other inferior losers to FinDomStud's Game Central! Here you will find all sorts of games to waste your time – and money – on. You'll find games for all cash amounts, from low to high, from unique originals to my takes on old classics – some of which have both standard financial domination rules and a separate set of rules for popper fags. So what are you waiting for? Game on, money gone!
LINKS OPEN IN NEW WINDOWS. SOME GAMES MAY HAVE SOUNDS.
DISCLAIMER: The below games are presented for entertainment purposes only as part of the financial domination fetish, and are NOT intended as gambling. However, due to similarities, you should not play if you are under the age of 21 or if gambling is illegal where you live. None of these games, their makers, or anyone involved with the games in any way endorse this site or financial domination. By playing these games, you accept all possible consequences.
SPIN WHEEL GAMES- Check out the new spin games. Plus a wheel for ATMs who love getting a random amount to pay!
RUIN – There's a more dangerous wheel for fags into ruin.
POPPER FAGS – Click here for PTV & Spin Games!
FEET GAME – Click here to score pics of my Superior feet!
HUMILIATION GAMES

HUMILIATION DARE

Just
$5
to Pick a Task…
$25
Fee if You Wuss Out!
Faggot Degradation

A hot PTV chain with hot audio to put you in your place as you keep paying, fag.

$5 to Start
Ca$hRape Your$elf
Just a very simple yet addicting text PTV chain. You know it's what you deserve.

$5 each.
WI$HLI$T $HOPPING GAMES – Click below to play!

$HOPPING $PREE
56 Items.
30+ $25 & Under.
All $100 & less.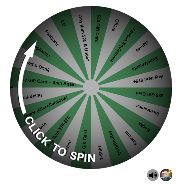 GIFT WHEEL
Not sure what to buy Me? Spin the wheel.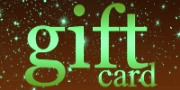 GIFT CARD GRAB
56 Gift Cards, from $15 (1), $20 (3) & $25 (25) to $100 (2).

HEY, BIG $PENDER
49 bigger items, most in the low $100s.
For real fag losers.
PAC MAN
This might not be challenging to arcade wizards, but if you're not a pro, then have fun with my rules for playing Pac Man. There are 4 Power Pills and 1 fruit for you to get. If you get them all in one level without dying once, you owe nothing. Otherwise the breakdown is as follows, per level played: 5 Items Left: $25; 4 Items Left: $20, 3 Items Left: $15; 2 Items Left: $10; One Item Left: $5. How many can you get before the ghosts get you? And how much will you pay?
Poppers Version: Sniff each time you get a Power Pill or a fruit. Each time you die while sniffing and playing, pay $10. Even if you're a pro, can you avoid the ghosts when you're getting poppered up?
CLICK HERE TO PLAY PAC MAN
BLACK JACK
Here's the deal with this one: You'll ignore the bets/etc. at the bottom and just focus on how many hands it takes for you to beat the dealer. If you beat the dealer first hand, you owe me nothing. Otherwise, you owe me $5 for each unsuccessful hand until you beat the dealer. For example, if you beat the dealer on the fifth hand, you would owe me $20 for the four unsuccessful hands. Be sure you keep count of how many hands it takes you! Once you're done, you can tribute me here.
Poppers Version: You get to take a sniff each time you win, no matter how far apart. When you win a hand, pay $10 for that sniff. If you are on a losing streak and want a sniff without winning, pay $20 to keep that buzz going as you keep playing for wins.
CLICK HERE TO PLAY BLACK JACK

BA$EBALL
The object of this mini-game is to get as many home runs as you can before the time runs out. In my modified version, hit balls don't count for or against you, home runs count for you, and strikes count against you. At the end, if your swings missed is greater than your home runs, you will pay $5 for each extra strike you had. For instance, 2 home runs but 4 misses equals $10.
Poppers Version: Same as above, but each home run also nets you a sniff.
CLICK HERE TO PLAY BA$EBALL
BA$KETBALL
This one is a bit tricky to get used to the controls – A is left arrow, S down arrow, D right arrow, W up arrow, Spacebar to shoot and hit. Choose a quick one-player game. If you win, owe nothing. If you lose, owe $5 for every two point difference. If there's an odd difference due to three-pointers, add $2.50. Examples: 14 to 10 loss, owe $10. 17 to 8 loss, owe $22.50.
CLICK HERE TO PLAY BA$KETBALL
TABLE HOCKEY
You can choose your view and difficulty level (go ahead and choose easy the first time, unless you're a glutton for punishment). Choose 3 minutes timed game. If you tie or beat the computer, owe nothing (and try a higher difficulty next time). Otherwise, pay $5 for each score of the computer over you. Did you lose 8 to 5? Pay $15.
CLICK HERE TO PLAY TABLE HOCKEY
POOL
This one you may choose either against-the-computer game. If you win, owe nothing. If you lose, owe $5 for each ball the computer has over you. If they get 8 balls and you had only sunk two, you would owe $30 for the difference of six. Warning: The computer is hard on this one.
CLICK HERE TO PLAY POOL

 CRO$$WORD
There are 18 words total, which I found in about two minutes. That'd be two easy for you, so here's the challenge: I want you to see how many you can find in 90 seconds. Use a clock, watch, computer, phone, etc. to time yourself – no cheating now! For each word you don't get in 90 seconds, you owe $5. Use your mouse to highlight the words and remove them from the list. If you really want to challenge yourself, make it a minute.