My interest in mind control began as a child, but I did not explore hypnosis until my 20s circa 2007 or so. I sought motivation for my body but found that it was so much more natural for Me to be the one in control. I love influencing minds, shaping bodies, and emptying wallets.
Financial domination was a foreign concept to me until one of my other hypnosis subs asked about it in late 2010. I have slowly built up my body of work as the Master Josh, the Hypno Superior, which helped to build up those savings. I used those to quit my job and move from the Midwest to sunny California in late 2013, at which point I began focusing on hypnosis full-time as a Mesmerizer of Muscle, Jocks, Slaves & more. It has all led to the start of this blog as well as other erotic hypnosis available through Niteflirt starting spring of 2014.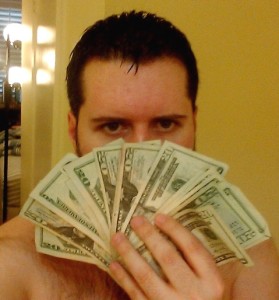 I plan to keep adding more files & pay-per-call listings as My schedule and interest allows, and can't wait to financially dominate all the men I know are inferior to a hypnotic Superior like Me – Master Josh,  the Financial Domination Stud.