Well, I'm still very much a work in progress, but I have been working out more and utilizing slave gifts to help me do it. And though it takes time, I know you all are excited to see Master improving himself.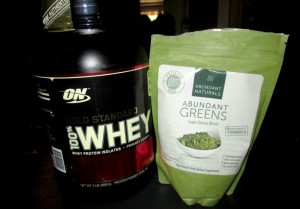 A couple of those gifts include protein powder and some supergreens for my fruit/veggie/protein smoothie I like to make after the workouts I've been trying to do (admittedly the last couple weeks were a bit off with weekend travels, also why I wasn't on NF as much, but back on track and available more again now!).
I have plenty of other items that will help me on my fitness journey of building muscle available in my wishlist – or send me the best gift of all, cash. There's always more ingredients for smoothies, fitness equipment, workout apparel, and more to buy. And don't forget about my new shopping and other financial domination games!