One of my favorite pastimes might be boring to some – it's simply watching television – but shouldn't I be able to relax far more than an inferior like you? Of course I should – and My new Tivo from MesmerizedSub allows just that.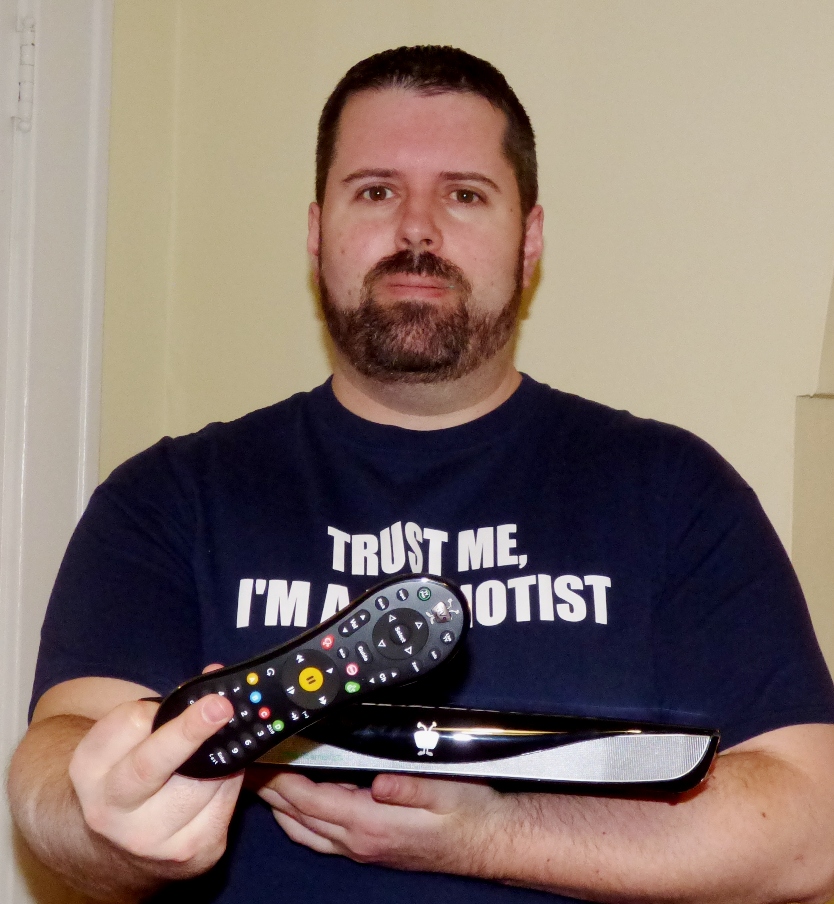 And though one might think it could make me even less productive, I think it will help me become more productive. Before, I often was having to make room on the DVR… now, I can let things stockpile without feeling I have to watch them right away. It allows me to go more by my schedule, than "DVR is full" schedule. And I love it so much, I have more Tivo stuff on the wishlist that I'd love for a good sub to get Me!
The shirt was a gift too. You can
check out the added Tivo options and more gift options here
– or just
send your CashMaster that favorite gift of his as you send Me that green
!