Well inferiors, I actually have quite a few of these to catch up on yet between actual gifts and what I bought via gift cards – either way, it wasn't my money, but yours! And I think you enjoy knowing that. No, I *KNOW* you enjoy the thought of a Superior getting everything he needs and wants on your loser dime.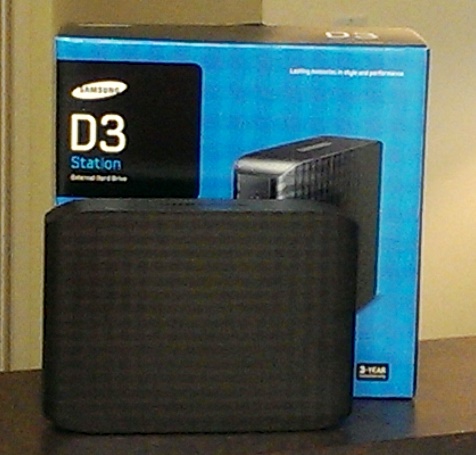 In this case, it was a need … as I was running out of room on my laptop thanks to the number of large files involved with creating all of my hypnosis. So before I could get started on some of the new stuff coming soon & through summer, I had to clear up some space. This Samsung external hard drive was thus added to my wishlist – and with 3 TB of space, it definitely helps to handle some of the hypnosis files. Thanks to Loser B for this!
Speaking of needs, I have quite a few that are coming up. Will I end up having to spend my own money, or will ATM tributes, pay pig indulgences and cashfag cashrapes safe the day? I mean, sure I have more room on my laptop now… but wouldn't a new one be better? And do you see that pic quality? A new camera sure would help out this blog. I'm also in need of a new phone as my cord sucks, but my contract isn't up until October and I couldn't add the ones I want to my wishlist – but you can of course always send a nice cash tribute. After all, it's only right that your Superior should never have to buy these things himself … and especially right that guys like you should be the ones to buy them for Me.