Two of the gifts from my birthday challenge are also the gifts given by those subs that earned this year's birthday badges. Thanks TakeMyMoneyATM and IndiATM for partaking in the fun! One item was a disc to supplement my Body Beast DVDs … haven't tried it yet as I just used some of the birthday money to start a six-week gym program and get workout clothes for that, but have truly enjoyed the DVDs – especially since the first set was also a gift from a sub! Meanwhile, tongue cleaners are one of those things I would always think, "I should get one" but then would have it slip my mind out shopping.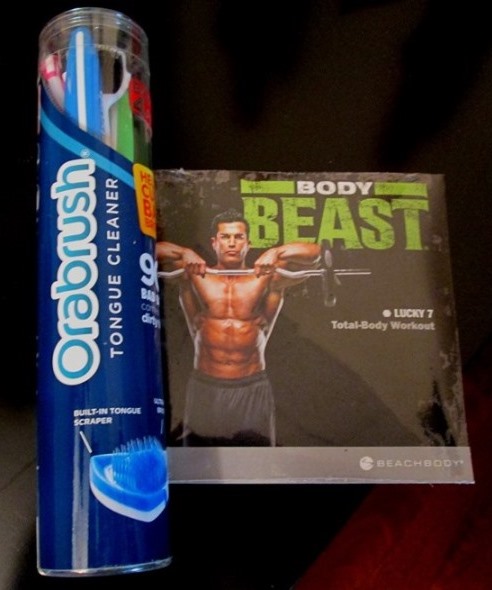 Talking to so many fags though, that fiflth was really starting to build up, so this was needed!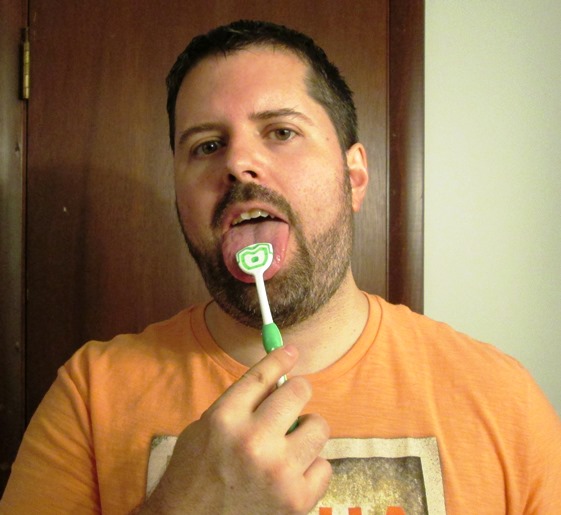 More birthday present posts to come in the weeks ahead, as well as other wishlist catch-up 😉 If you'd like to get me a gift, you can learn more about my wishlist here – or just send the best gift of all as you give us both the pleasure… for you, the pleasure of submission…. for Me, that pleasure of my power over you!