Okay, so I haven't posted much this past week… but don't you worry about a thing ATMs and pay pigs. I haven't disappeared.
In fact, I've been working on exciting new things to add to the blog – some of which will finally get added this week. A couple things are already submitted to Niteflirt and are simply waiting approval, while others are recorded but need some editing.
And though the start of this week has been a little slow, I certainly had a very good last few weeks – so some of it was simply being busy with sessions!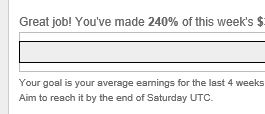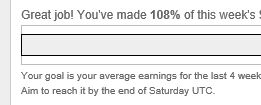 So keep checking in, because I'm ready to keep growing that average – and all you moneyslaves, cashfags and ATMs are going to help me do that! 😉