Ah yes piggies, I love me a gift card. Not quite as much as cash, but it's a close second… choosing what I want to buy, when I want to buy it, be it for myself or someone else. Guess how I'm paying for all my Christmas presents for family? You got it.  And thanks to one of my favorite losers, 'B', I was able to add another $100 to mine … plus another $50 as an electronic gift card from my good pal Damien, who also loves how my hypnosis helps mold him to be a good slave boy for his dom boyfriend.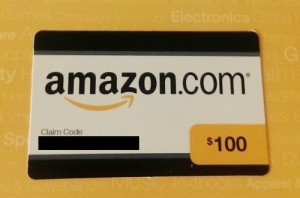 I know it gave them both pleasure to provide for such a Superior… knowing at some level that it just is so right to help provide for someone with my hypnotic talents and who simply is better than they are. I bet even reading that has made their cocks so hard.
I know you too would love to get me a gift, so be it a gift card or something else from my wishlist, click here to go shopping for Master Josh … or send the best gift of all, CASH.